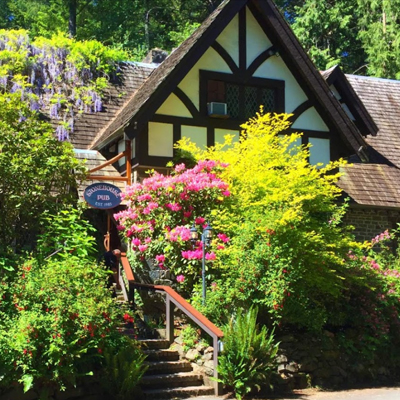 In 2012, while away on vacation, Joe Kovacs saw a listing for a pub in North Saanich. A well-established entrepreneur in the hospitality sector, he often scanned for new opportunities and, while this one appeared to be in the middle of nowhere, the old stone building in the woods captured his imagination. He was sold before stepping foot on the property.
The stone building was built by Hugh Rodd, a British immigrant and entrepreneur, who settled in Canoe Cove in the 1920s. He and his brother established a boat building operation there and in Victoria.
Hugh ran the Canoe Cove location and managed the marina, which was modest at the time. In 1935 he built his family home at the Cove, situated in a private setting surrounded by gardens. The English style manor was built with locally quarried stones and showcased well-crafted features in its hand hewed beams, decorative leaded windows and fir floors. He called his home The Landing and shared it with his wife Vivienne and daughter Joan.
Canoe Cove was sold in 1958 when Canoe Cove Ship Yard became Canoe Cove Manufacturing.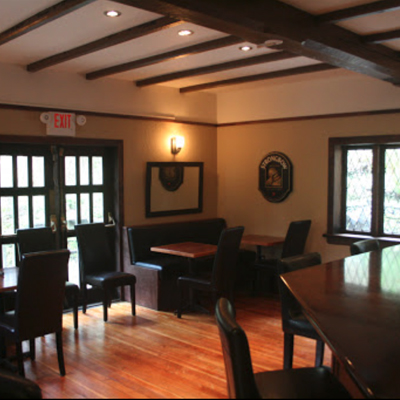 In 1985 The Landing was transformed into the Stonehouse Pub, and has been a favourite spot for the Canoe Cove community, ferry travellers and residents of the Greater Victoria area ever since. The building has maintained many of its original features and materials making it a unique and charming historic dining experience nestled amongst the gardens in its original private location.
With this rich history, it's no surprise that Joe fell in love with the property, its ambience and, perhaps more importantly, it's potential.
When he took over, the pub had been out of operation for some time. It needed a good polish and landscaping before opening as the Stonehouse Restaurant & Pub with a shift to focus more on food service and a dining experience.
Joe saw the opportunity to create a richer visitor experience with a bed and breakfast and locally grown and produced cider and wine. He purchased the Swartz Bay Farm a short walk away on Lands End Road where the B&B was very successful and a new orchard was planted.
Building on the history of the Stonehouse, Joe sees all three businesses eventually operating as a unified Stonehouse brand that includes a cidery and winery, B&B and a traditional English pub and restaurant. His plan is well underway with the B&B now open post-Covid, and preparations to produce the first batch of cider in the works.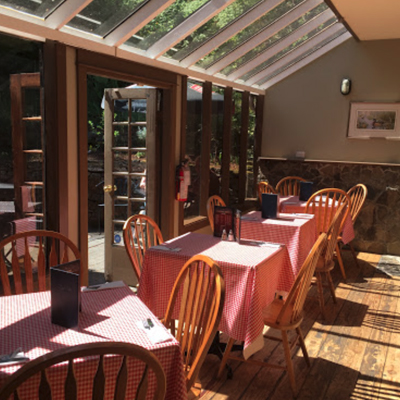 This fall the Stonehouse will undergo its next refurbishment with a refresh to the building, indoor décor, and landscaping. Longer term the four original bedrooms upstairs, which are currently used as office space, will be transformed into a traditional British pub. The Stonehouse, B&B, winery and cidery will provide a unique experience for locals and travellers – all steeped in coastal history.
Thinking back to the day he saw the listing for the property, Joe reflects, "I thought it was in the middle of nowhere, and wondered how busy could it be? But it's all about the setting, the area and the building – people love it! And being located at Canoe Cove has been the best surprise; it's a great community and the people there are really what make it all a success."
It's been 86 years since Hugh Rodd built his beautiful English manor. We're sure he'd be happy to know that the marina continues to thrive and his home is well-loved and will be enjoyed for generations to come.