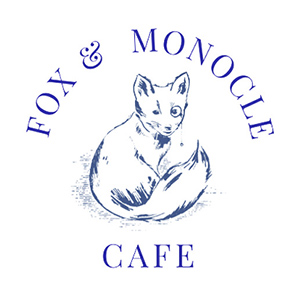 Bakery By Day, Restaurant by Night.
The Cove is very pleased to welcome Tracie Zahavich and Ross Bowles, owners of Fox & Monocle Cafe. Tracie and Ross, internationally trained pastry chef and chef, have worked at variety of restaurants (including numerous Michelin Star restaurants) in Calgary, London, Chicago, Copenhagen and New York.
Originally from Calgary, Tracie's baking journey began at the young age of 10. With the encouragement of family friends (who happened to be professional bakers) she went on to the Southern Alberta Institute of Technology where she completed the Baking and Pastry Arts Program and earned her journeyman and red seal certificates.
Ross, also originally from Calgary, began cooking at an early age and fell in love with the industry by the time he was 15. He set out to develop and hone his skills, and to learn more about sustainable dining, working abroad for several years before returning to Calgary as the Executive Chef at River Cafe.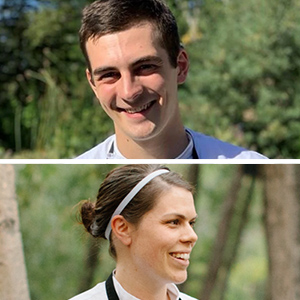 Once home, Tracie and Ross decided it was time to take on their own project. They stepped away from work to consider where they would like to live and settled on Victoria for its charm and familiar essence of the UK, where they previously lived and enjoyed. The next challenge was finding a location for their new restaurant, hoping for a destination location with character and access to fresh produce. The opportunity at Canoe Cove came up and they knew it was a perfect fit.
"We are thrilled to have Tracie and Ross running the restaurant here," says Don Prittie, GM at Canoe Cove. "They have incredible depth of expertise and talent, and have been very open to creating a bakery and cafe that will service our community well, and it will be a destination for other patrons to visit and enjoy. We're very fortunate."
The Fox & Monocle Cafe is a bakery and restaurant. The bakery offers delicious baked treats, soups and sandwiches to eat in or take out during the day. In the evening the restaurant offers a more elevated dinner menu with full table service. You can call ahead to take dinner out, and the menu conveniently includes wine and beer!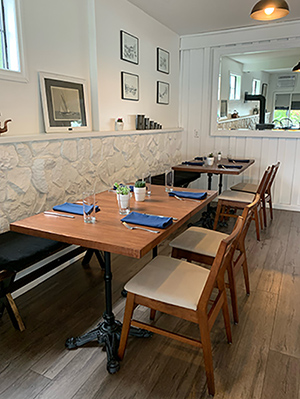 "Our grand opening was way busier than we expected," said Tracie. "We couldn't be more thankful for everyone at Canoe Cove. Everyone has been super welcoming; we're already seeing lots of return customers. We couldn't ask for a better community to be a part of!"
Fox & Monocle is open Thursday-Monday, bakery hours: 8-4, restaurant hours 4-9.
For more information visit FoxAndMonocleBakery.com